Listen to the entire sound bath here:



Introduction

Hello. My name is Guadalupe Maravilla, and I'm inviting you to a sound bath.

Sound, to me, is medicine. Sound as medicine has been happening for a long time and it can work in so many different ways. It can be found in every continent all over the world. For example, there's the Tibetan throat singing and drumming in Africa to Brazil to the Americas where flutes are being used by Indigenous cultures to produce healing. Sometimes your favorite song can be very soothing, right? Sometimes the vibration of your cat at home can create another relaxing experience. Today we are working with gongs and some handheld instruments. The gongs are calibrated to have the same frequencies as different planetary systems, as different elements, and we use that as a healing tool.

For today's sound bath, it's really important for you to be in a comfortable place. You can sit up. You can be on your couch. You can be on the floor. You can be in a meditative pose. I recommend maybe having a yoga mat on the floor where you can lay down and have a very comfortable experience. It's really important for you to be 100% comfortable before we start so you're not focusing on the discomfort of your pose. I recommend maybe lighting some incense or maybe having something really personal that really has the right energy that you need, something that you collected over time or that has been given to you. Having these powerful objects around you will enhance the energy that you have in your room.

It's also very important to consider where you are. Hopefully, you're in a private space with not a lot of distractions. It's really important to think about how you're listening to the sound bath. Some of you may have a surround system with speakers that is really powerful. That's fantastic. Some of you may just have headphones and that works as well. I don't recommend the speaker from the phone or the laptop for this. Try to at least plug a headphone into it so you can have the full experience.

It's really important to drink a lot of water after the sound bath because you will feel dehydrated and thirsty because the way this works is that our bodies are around 60-70% water. In this water, we carry stress, we carry anxiety, and sometimes even trauma. The vibrations and sounds of the gongs release some of the toxins, and this will leave you somewhat thirsty, a little dehydrated. This will feel very much like a very deep meditation after you're done. You're very likely to feel very relaxed. Some of you may even fall asleep, and it's okay if you fall asleep as long as you keep listening, the healing continues.

I look forward to sharing this experience with you and I'll see you on the other side of the sound bath.

Outro

Let's start coming back by feeling our breath. Just listen to your body and feel your lungs. You can put your hands over your chest if you feel.

Let's take a deep breath. Inhale and exhale. Inhale. Exhale.

If you have your hands over your heart, I want you to feel your heartbeat. Let's say thank you to our heart for always working, for always functioning no matter what we're going through. When you're driving your car, your heart is working. When you're sleeping, your heart is working. When you're stressed out, your heart continues to work. No matter what we're doing, we forget that it's constantly pulsating. It's constantly working. We can say the same about all the organs in our body - our brain, our stomach, our intestines, our kidneys, the liver, everything. Everything in our body is working. Constantly. Even if you are sleeping. Let's say thank you to that.

For some of us who have gotten ill, and some of these organs stop functioning or in some cases they're not functioning the way they're supposed to. They have the ability to heal. And they have healed for some of us or some of us are still going through the healing process. Let's say thank you, for being resilient, to our body.

Really, just feel your heartbeat. It's a reminder of how resilient and beautiful our bodies are.

As we come back from the sound bath, I want you to feel your fingertips and your toes and just wiggle them around to bring back circulation.

You can start moving your arms and your legs. Stretch them out as much as you can. Whatever is natural to you. Whatever is comfortable. Just move in that direction.

Start swaying your torso from left to right. Whatever feels good. Whatever feels natural. Just let it go, just go with the flow.

Remember to drink a lot of water today and the next day. You might be feeling thirsty already.

Now, you can sit up. Move your body to whatever's natural to you, in any direction that you feel.

Thank you for participating in this sound bath.


---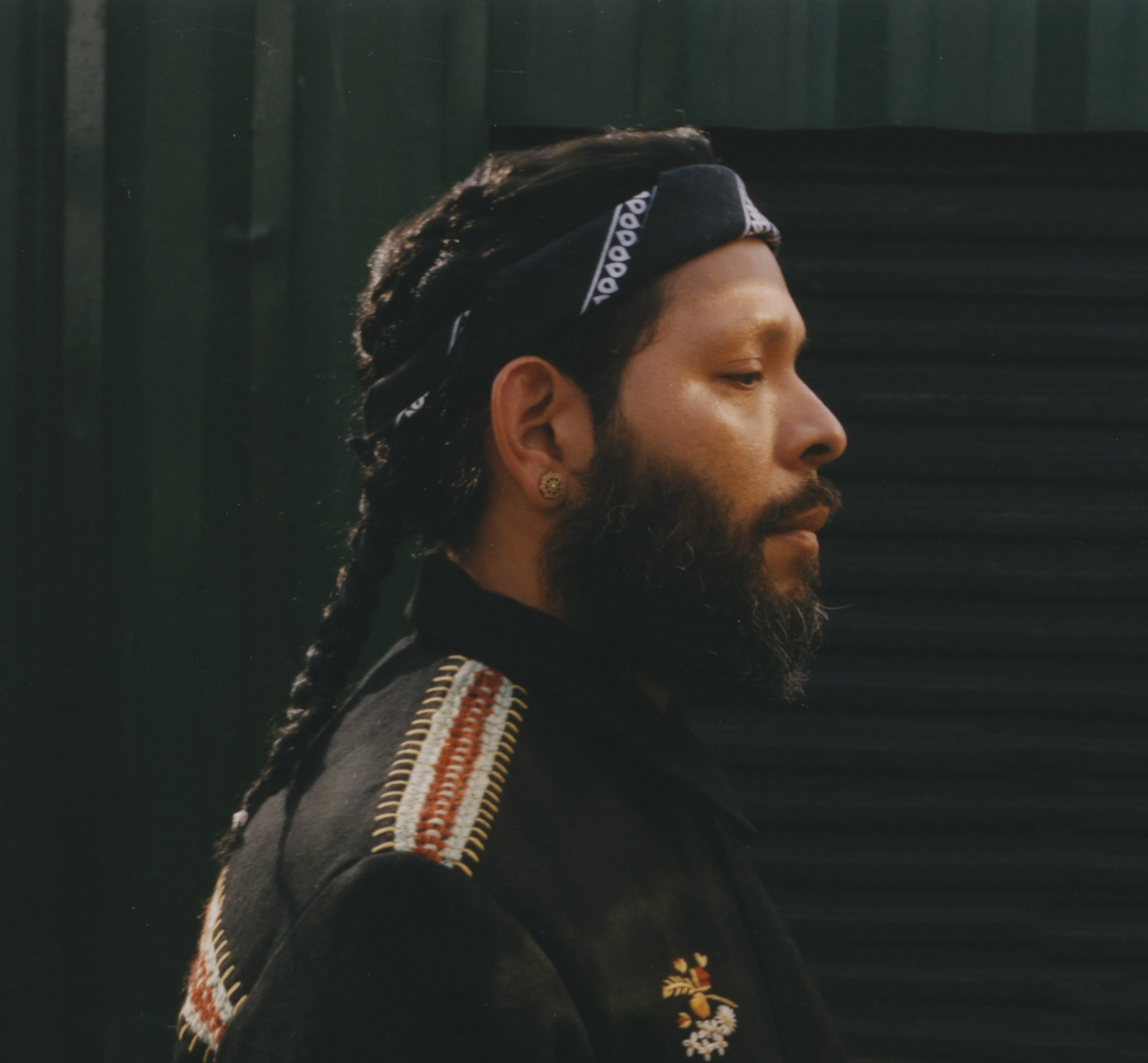 Guadalupe Maravilla
He/ Him/ His
New York, NY

Guadalupe Maravilla is a transdisciplinary visual artist, choreographer, and healer. At the age of eight, Maravilla was part of the first wave of unaccompanied, undocumented children to arrive at the United States border in the 1980s as a result of the Salvadoran Civil War. As an acknowledgment to his past, Maravilla grounds his practice in the historical and contemporary contexts belonging to undocumented communities and the cancer community.

Maravilla currently lives in Brooklyn, New York. Maravilla was awarded the 2021 Joan Mitchell Fellowship, and the Guggenheim Foundation Fellowship in 2019. He has exhibited and performed in major museums such as the Whitney Museum of American Art, the Museum of Modern Art, the Metropolitan Museum of Art, the Institute of Contemporary Art Miami and many more.

His work is in the permanent collections of the Museum of Modern Art, the Whitney Museum of American Art, ICA Miami and the Museo Nacional Centro de Arte Reina Sofía.

---